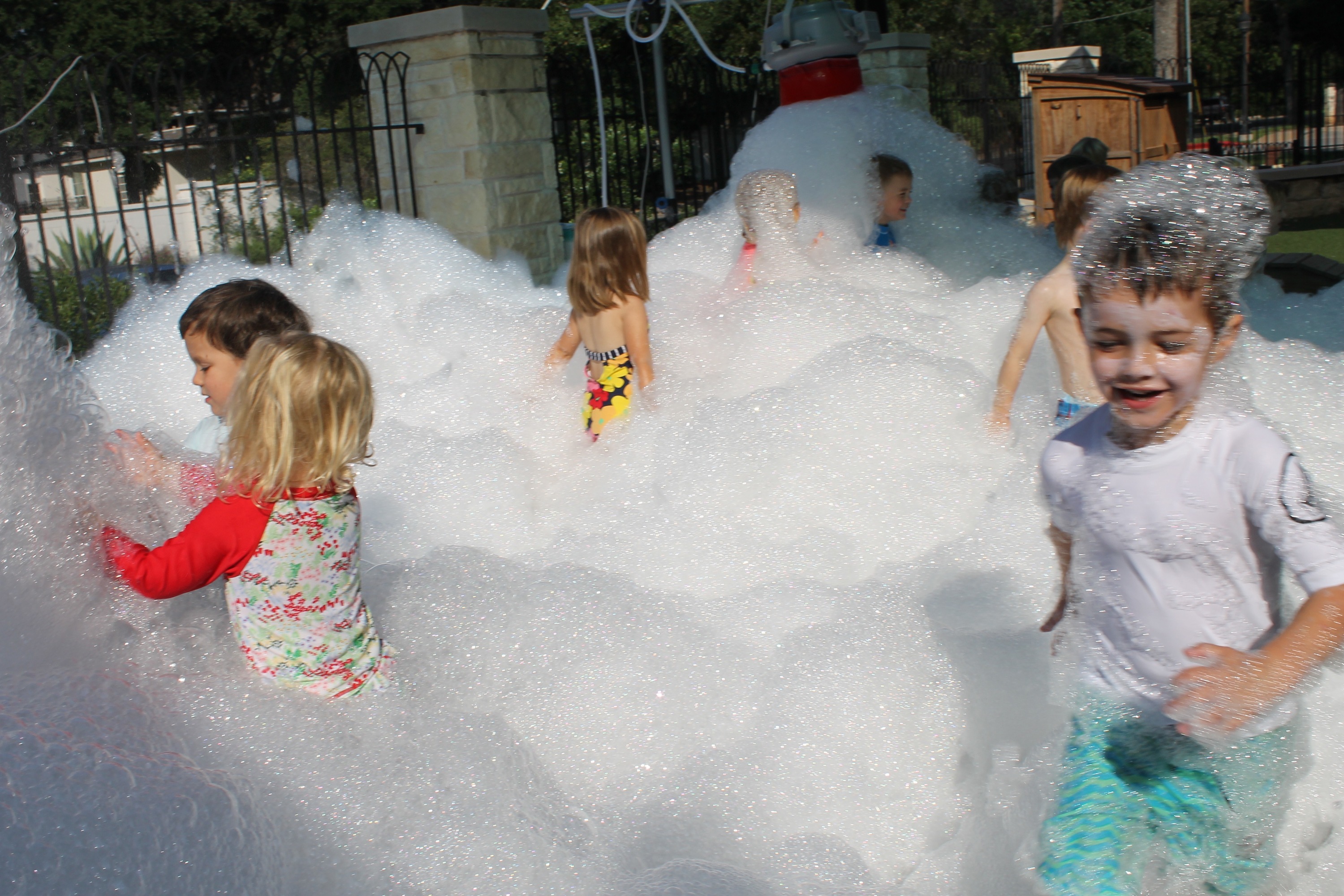 Foam Machine Rental With All Star Jumpers
Everyone loves foam machine bubbles. Children and adults all love bubbles. These machines will create a huge bubble foam area in a matter of seconds that everyone will have great fun enjoying the foam party event. Just turn off the foam bubble machine and in a matter of a few minutes your foam will disappear. For any exciting event, ensure that a foam party machine is present to amplify the fun! From Martinez, Evans, North Augusta, Appling, Harlem and the whole CSRA. Call to book a foam machine near you.
Book Foam Machine
Foam Machine Rentals are the perfect way to take your event to the next level! Everyone loves bubbles and staying cool is a great bonus…Kids, Teens & Adults agree! Let All Star Jumpers bring the Foam Party Experience to you...We promise your guests will thank you!

All Star Jumpers is home to the best commercial quality high output foam machines. We provide safe 100% organic powdered foam, approved by certified dermatologists. This not only works better than the liquid foam, it is also non-toxic, no sticky residue left on your skin and it is easy on the eyes – No irritants involved, Only a lot of bubbly FUN!!

People are adding this foam party experience to their events in many different ways..Here are few ways to add more fun

Homes – Front or Backyard
Daycare Playgrounds – Great for Staying Cool
Waterslides – Add a Foam Machine to a Waterslide Rental
College Events – Water Days, Rush Week, Fraternity Parties
Fundraising – Dance Marathon Parties
Schools – Celebration Events & Field Days

Have a space in mind? Perfect! The only thing we need from you is a water source with a hose to reach the set up area & one electrical outlet within 50ft. You are ready for the BEST PARTY EVER! Let's plan your foam party today.

We deliver the foam machine to all areas of Augusta. Here are a few ideas where foam parties are creating memories of a life time…

Kids Birthday Parties
Adult Parties
Graduation Parties
Summer Camps
College Events
Adult & Kid Field Days
Tween / Teen Parties
Church Youth Events
Nightclubs / Dance Parties
Pool Parties
Neighborhood / HOA Parties
Fundraising Events
Daycare Water Days
Family Reunions

Fun for all. Lets go! Augusta, Evans, Martinez, Grovetown, Harlem, North Augusta.
Learn more about Foam Machine Rental in Augusta
Foam Machine & Foam Pit Rentals